London Escort Photographers
We probably don't need to stress just how important your photos are for your success as an online escort in London. After all, your photos are the one thing clients will base their final decision on whether to book you or not.
Independent escorts and agencies spend thousands of pounds a year to capture those enticing photos that will make the sale, continually updating their look and their photos to keep the interest flowing.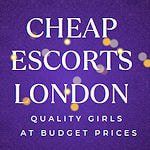 Boudoir photography
Boudoir photography is a term often used for the style of photos most escorts will be looking to produce. Intimate, racy photos taken in a range of sexy outfits and lingerie or of course simply wearing nothing at all. London Boudoir photographers are experts in their fields and know just how to capture those enticing, irresistible photos that will have your phone ringing off the hook!
Choose your preferred escort photographer wisely and you can be unlocking the door to a significant rise in bookings. Get the wrong photographer who doesn't understand the industry or what clients are looking for and you could be simply throwing your money away. As mentioned, the image you portray in your photos and how those photos are shot, optimised and displayed can be the make or break of any new escort starting out in the industry. So, invest the right amount of time and money to ensure that you get high impact photos that will make the sale every time posted!
Find London Escort Photographer
Finding a London escort photographer is now that hard, but finding one that best fits your persona, mood and expectations may be a little more difficult. Start by picking a few photographers from search engines, directories or the list of escort photographers here. Go through their sites and portfolios with a toothpick to get a full idea of who they are, how they work and the style of photos they produce. Don't be seduced by exotic locations and expensive props. Ultimately, your clients are interested in seeing you in all your finest glory and anything else is a mere distraction. On a final note, avoid over optimised photos that lose their natural look and appear far too manufactured. Punters are wise to these now age old tricks and on the whole prefer a more natural look so avoid over optimisation at all costs!
Links To Resources
List Of Escort Photographers | Compiled by Escort.co.uk | Click for website
< Back