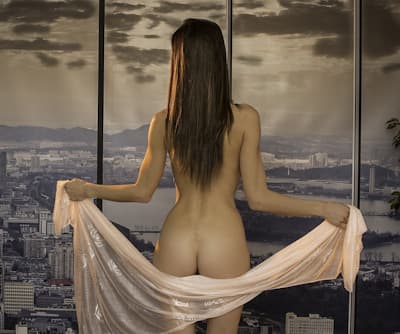 Updated 27 January 2022 | Admin
Elite London Companions
The old adage 'you get what you pay for' is no less true when it comes to companionship and escorting services. The escort industry, as with most other industries and products, are offered on a scale from affordable and budget all the way up to eye wateringly expensive and of the highest quality. It's very much courses for horses (no ladies I am not calling you horses)!
Today we are going to focus on the top end of the escort market, the most expensive, exclusive and elite independent escorts and escort agencies with genuine model escorts and outrageously beautiful, confident and professional business women whom offer escorting services in between their busy schedules. These ladies are invariably well educated, well travelled and exude confidence and class which are very sexy traits indeed in a woman. Their time is valuable and as such they must be compensated generously for it and their escorting rates fully reflect this. They can often earn more in an hour than the average person makes in a week, sometimes more. The most elite London escorts are often available internationally. They may be based in London but can very well find themselves in Monaco or some exotic far flung location booked for a weekend, a whole week or longer. They may accompany their clients on high powered social events or gatherings, or travel around the open seas on their impressive yachts or be transported around the world in private jets. When money is no object a client will take all undertakings to ensure a luxurious experience for their chosen companion for the time that they spend with them. Often, high class escorts are showered with gifts and money for their time and services.
Elite Independent Escorts
The high power, jet setting escort often works as an independent, building up a small, niche client base of high power, super rich gentlemen from all over the world. They may also offer their services through the dozen or so of genuinely elite escort agencies operating in London, some of which we have linked to below. These ladies are professional in every sense of the word and run their business as professionally as any other successful business is run. It just so happens that their business also very much becomes their life and their lifestyle. They know what the client expects and they deliver, but they are also very much aware of the value of this service and charge accordingly for that, as they should.
Find High Class Escorts
If you have deep pockets or your numbers on the lottery came in then you too can tap into this world of luxurious, high class, elite women. It's all out there waiting for you and we have put together a few links below to get you started. A list of elite independents and London escort agencies with a selection of the most high class companions in the capital. From elite English girls to high class Asian escorts whom are a cut above the rest! Please do mention us here at London-Escort.uk if you make contact with any of the escorts we have listed on our site and enjoy the finest London has to offer!
Links To London Elite Escorts
Black Label London | Escort Agency | Click for website
Blue Monday | Escort Agency | Click for website
High Profile Companions | Escort Agency | Click for website
Casino London Models | Escort Agency | Click for website
< Back