Things to Know About Escorts Before Booking
September 2023 | All Stars Escorts
Booking an escort for the first time is a huge step and if you're not sure what to do, you're not alone. Most new clients often feel anxious when it comes to booking a session with an escort, right from how to act, to what to expect and this can often make them so nervous that they never end up following through.
An escort experience can be amazing, and you can find the ideal lady for you. An escort experience is very similar to a real-life date and is all about meeting someone, wining, and dining with them and getting intimate.
Here are some things to keep in mind about what to expect as you book a session with your lovely elite escorts in London.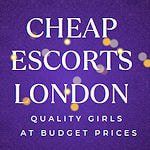 Communication is the key
When you call up the escort agency to book your elite escorts in London, make sure you ask them anything you like. Right from what your preferences are to the time, rates, and policies you need to follow. You can also ask them to help you choose an escort that suits your status, fetishes, and likes along with being able to hold an intelligent conversation and look stunning.
Respect
Even if you are hiring your escort services in exchange for money you need to respect them. Always show up well-groomed and on time and you can even bring a bouquet of flowers or compliment them on something they are wearing. Avoid being demanding, and instead ask them for anything you want them to do for you. Always be upfront about the money and get the payment out of the way before the date. This helps take away any stress and makes the escort feel more comfortable.
Cancellations
If something has come up and you want to cancel your escort, make sure you do this as early as possible. Escorts are always in demand and by you canceling the last minute or not letting them know this shows disrespect to their time and value. Also, avoid posting reviews of escorts on public platforms without asking them. Many escorts lead active lives outside escorting from attending high-end universities to jobs and they would not like you to point them out publicly.
Tips and gifts
If you want to buy something for your London escorts to show them your appreciation, you don't have to give them big tips to impress them. Instead, buy them small and meaningful gifts that have a lasting impression. Taking your escort shopping, giving them flowers, gift cards and more are amazing ideas. They will also appreciate it if the gifts are not completely for them, but for you both to have a great time.
To Sum It Up
Your escort will usually leave 10-15 minutes at the end of the session so that you can take a shower and gather up your things. If your escort has travelled to your location, you can call their driver and check and see if they have reached back safely. Look for high-end agencies like All Stars Escorts in London that are trusted and reliable and will offer you the perfect escort experience so that you can have some great memories to take with you.
< Back