Vaccinated London Escorts
As a new year comes in we find ourselves in the middle of a fourth wave. One that promises to be bigger than all those previous, in terms of infections at least, but which seems to be on the whole a milder variant in terms of symptoms. None of this helps the long suffering escort industry much with many struggling to make ends meet.

Vaccinated Independent Escort
Over these past two years we have all become amateur virologists and proficient epidemiologists! Who would have thought? There is so much information out there and we have to disseminate it and extract what we feel is important to us and our livelihoods and make our own choices based on that.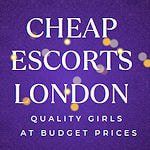 Escorts Advertising As Vaccinated
You will now find a growing number of London escorts marketing themselves as 'Fully Vaccinated' in a bid to create a safer environment for their clients. And many vaccinated clients find this precaution enough to allay any fears they may have and have returned to the scene and are happily tapping into the honey pot of vaccinated London escorts.
That and the fact that this new Omicron variant appears to be a far milder variant of the virus is slowly giving punters the encouragement to go back out there and enjoy the vibrant London escort scene which has for far too long been impacted by this pandemic, some would argue more than any other industry. There is also the science which tells us pandemics have a life cycle, often between 2 to 4 years and we may be seeing the tail end of this pandemic. That is not to say Covid will soon disappear as we probably all now know it will be with us for some time, but the symptoms should be far more manageable and the death rates far lower. It will be like another yearly flu virus that we have to deal with, but life in general can get back to normal and the fear of the virus will start to diminish over time. I told you we have all become amateur epidemiologists!
Escorts That Have Been Vaccinated
London escorts that have been vaccinated are leading the way to recovery for this industry. By offering their services in as safe a fashion as possible they are instilling trust back into the punters and encouraging the old wheels of this age old industry to once again begin rolling. If you are an independent escort or an escort agency owner we encourage you to show your vaccine status if you have been vaccinated and show your clients you have taken all the precautions you can to ensure the safest interaction between escort and client. And if you are one of those who is still sitting on the fence when it comes to vaccines you may wish to consider the potential business you may be losing by not getting vaccinated and then advertising the fact that you are. In the current climate, many vaccinated punters are only looking for vaccinated escorts, it makes sense!
Links To Resources
South West London NHS | SWARM/South West London NHS sex worker vaccine self referral form | Click for website
NHS |Book a vaccine online | Click for website
< Back