In fact, as you read this, you may very well still be undecided. Certain niggly thoughts stop you from making the full commitment needed to get the ball rolling on your new life as a professional escort or companion. That is as natural as green poop in nappies - and that's very normal incase you haven't had the pleasure of dealing with a newborn baby's nappies! We hope our humble guide will arm you with more information and revelations about the industry which can help you make your final, informed decision, one way or the other.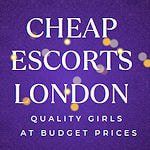 Family Commitments
Your personal and family relationships will invariably be affected by your decision to work as an escort. If you are in a serious relationship then there is a whole room full of cables to untangle there! However, if you are free and single you still need to seriously consider the impact it may have on your immediate and extended family. Many professional, independent escorts manage very successfully to keep their real identities private and may employ tactics like blurred or cropped photos to hide their identity. However, you need to be aware that no matter how careful and safe you play it your identity is still always at risk of being revealed. Be it by a disgruntled client, an agency owner that you have had a disagreement with or simply strangers you meet on a night out who may recognise you. If you take all the precautions you can to keep your personal details private you will most probably be OK, but you should know that the risk is always there and so you should consider the impact that may have on your family and your role within it if that time ever comes.
What's Your Niche?
Just as in any business it's helpful to find a niche and market yourself within that niche. Be it as a submissive escort or a dominatrix. A sensual GFE or a naught PSE. Your niche will ultimately be determined by your character, what you feel comfortable in doing on bookings and what genuinely turns you on! A shy, reserved, demure girl will not want to market herself as a dirty pornstar escort but will find plenty of attention and clients within her own niche of just that - shy, reserved and demure.
Going The Whole Hog?
What are your intentions behind becoming an escort? And remember, there can be a number of reasons though money is often the core driver. The amount of income you are relying on from this venture will determine how much you have to work, how many clients you will see and whether you run this as a part-time side hussle whilst maybe also working a more traditional job, or you go the whole hog and make the job and your escort persona a complete lifestyle and full time job. Only you and your circumstances can determine that but as with most things it may be an idea to start small, test the waters and get comfortable and confident in your new role before handing in your notice with your current employer and putting all your eggs in the proverbial 'escort basket'.
Treat It Like A Business
You have made up your mind and decided you are going to give this a go! It can be exciting and anxiety inducing in equal measures but the same can be said of starting out on any new venture. It's time to put your business hat on and get this escort business on the road. And remember it is very much a business and you should treat it as such. As with any new business you need to set up the structure, decide on your services, prices and terms and start marketing yourself. If you want to be seen and booked you will need to make an initial investment, again as you would do in any new business venture.

A collection of high quality, enticing photos is very much the starting point. Escort photographers will produce a set of professional photos that you can use in marketing your services. You can submit these photos to escort agencies recruiting girls and sign up with a few reputable agencies which could start bringing you bookings almost instantly (given you have chosen a reputable, busy agency and that your photos and price level are enticing to prospective clients).

You may however decide to go down the independent route. For that you would really need to have your own website. A reputable escort website design company should not charge you more than £250 to £500 pounds for an attractive, entry-level website. Once your site is designed, built and published it's then all about marketing. There are many opportunities for marketing your new website online. From free to paid options, from directories to forums, from social media to cam sites. You will need to spend time, energy and money to get yourself out there and noticed. It's a slow process at first but like a rock rolling down a hill it picks up speed as you become more and more established and have more social media followers and regular clients.
Keeping It Legit
We already mentioned how you should run this operation as you would any other business, and that means bookkeeping! Whether you set up a company or run your business as a sole trader, keep yourself out of trouble by hiring an accountant and paying your taxes!
Links To Resources
List Of Escort Web Designers | Compiled by Escort.co.uk | Click for website
< Back