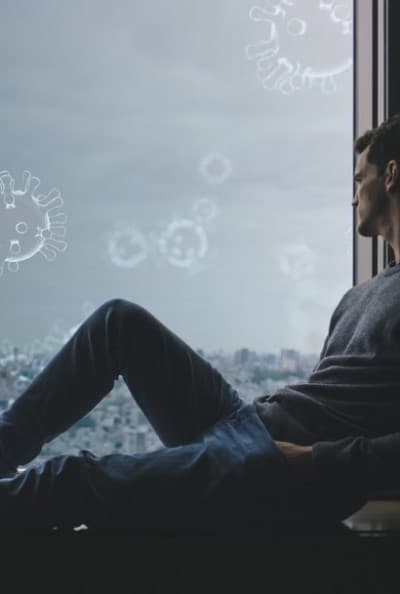 Escort Industry's Worst Foe
Well it's been a year like no other, especially for all those involved in the escort industry. Back in mid March 2020 everything came to a halt almost overnight. As we entered the first of three lockdowns (so far, at the time of writing) few of us could have imagined what lay ahead for the next year. It was all fairly exciting at first and we all thought of it as an unscheduled break from work and life which was on the whole not a big strain. In fact a little welcome. A chance to spend more time with the family, bake breads and do our daily routine of exercises with the every increasingly annoying Jo Wicks. We imagined the virus would soon pass and we can go back to our normal daily routines. By early May 2020 we probably realised that this was not going to be short sprint but rather a marathon and fear and anxiety set in for many escorts as their revenues stopped but their outgoings did not.
As the government stepped in to help those affected with the furlough scheme and other incentives most independent escorts and some escort agencies soon realised that there would be no financial support for them. Back in February 2020, could you have imagined anything that would decimate a whole industry overnight? But we probably didn't know just how bad it would get and how long it would last and escorts and agency owners alike shut up shop as the number of infections and sadly deaths increased.
Twelve months on and we are only just starting to see some of the lockdown restrictions being lifted. Yes, we came out of and entered lockdown several times along the way but on the whole we have had to live under very strict restrictions on movement and social contact. Restrictions that arguably adversely impacted the escort industry and other hospitality sectors more than any others. Of course, other sectors such as the aviation industry and gyms and sports arenas were hit hard also as those who could scrambled to change their business models to somehow allow them to operate still in some capacity. Restaurants became take-aways overnight and outdoor spaces started being used where possible. All the while, escorts, massage services and other more intimate services had to all but seize trading and those who carried on in any capacity were not only endangering their own health as well as their clients but also putting themselves at risk of a hefty fine if caught.
Vaccine Your Way Out
As the year wore on the number of infections and deaths increasingly grew, not just here in the UK but worldwide and the outlook was pretty grim as the virus took hold and new, more transmittable variations started to make an appearance. As the world struggled to get to grips with this pandemic, bar a number of countries who avoided the worst of it by shutting down early and rolling out mass track and testing procedures, it looked like lockdown, masks and social distancing would become a part of daily life for some time to come. Then, early November the long awaited news of the first vaccine was announced. A glint of light in the otherwise dark tunnel we had all found ourselves riding down for the past 8 months or so. The developers – Pfizer and BioNTech – described it as a "great day for science and humanity" and it certainly was that! The vaccine showed very high efficacy with minimal side effects. It was almost too good to be true and the sense of relief that we may actually be able to beat this was almost tangible as the news spread. In the next couple of months more vaccines with similar efficacies came along and the mammoth task of getting vaccines into arms began in earnest. And it was on the 8th December that the first UK resident, a 91 year old grandmother, received the very first Pfizer/BioNTech Covid-19 vaccine to be administered on our shores and the vaccination program began in earnest.
As I write this in late March over 28 million people in the UK have now had at least one dose and the vaccination program is going along at great speed, certainly here in the UK and a roadmap for the lifting of restrictions is now being played out stage by stage. However, the news is not as good in most other European countries as well as globally. Third and fourth waves are being experienced in countries such as France and Poland where most had thought that they had gone through the worst of it. The delays in vaccine roll out and hesitancy over adoption of certain vaccine brands have been a key factor in these recent rises in cases. This rise in infections in other European countries could very well have a detrimental effect on the numbers here in the UK as the virus washes up on our shores again. It appears it's really a race against time to get the majority of the adult population vaccinated, with both doses, to give ourselves a chance of returning to some sort of normality by June.
The New Normal
The new normal will inevitably be different to what came before. We have all been through a lot this year and never forget that some families have been through the absolutely unimaginable! We have all heard of the stories of people on ventilators taking their last breaths with no family members allowed to be by their site. Or funerals and burials held at mass graves dug out to cater for the thousands of bodies coming in daily. The year has not only exasperated mental health issues for those who already suffered with it but introduced a whole new wave of people to anxieties and mental health issues. We are all probably slightly different people to who we were just 12 months ago. Our priorities might have changed or our outlook on life and where we are going. That might not always be a bad thing of course but the impact and repercussions of this pandemic that swept over us 12 months ago will no doubt be long term and play a vital role in how we go forward with our lives here-on. The only hope we can have is that the change in us will be for the better, more understanding, more patience and time for each other and a sense of bonding as a human race for rarely before have we ALL been affected by something so deadly. Let's hope the new normal is a better one than what came before.
Links To Resources
SAAFE | Support and Advice for Escorts | Click for website
Mash | Support For Escorts| Click for website
< Back