Pent Up Demand For Escorts
As we near what will hopefully be the end of Covid restrictions, which we have now endured for over a year, there is much talk about pent up demand for goods, services and holidays. We are like greyhounds at the traps itching to burst back into life and to once again enjoy the passtimes, hobbies and social engagements which we have craved for so long. This pent up demand is probably more evident within the escort industry than some others. After 14 months of social distancing and on the whole avoiding anyone not in your bubble the prospect of finally being let loose to enjoy the company of a beautiful high class independent escort is a mouthwatering prospect to say the least and comes not a moment too soon for most of us.
Couped up at home, sometimes with family members who you don't always get on on with and not having an outlet in the form of hobbies or punting available all this time has been a journey non of us want to go through again. So, we all have an urge, once all restrictions are safely lifted, to get out there and make up for lost time. We may even feel that this time round we are going to do even more or be more adventurous. Maybe a year of detention at home has made us realise how precious our freedom to do as we please is (within legal limits) and we will want to exercise that right to it's fullest. At least, we may head into the lifting of lockdown in that frame of mind but who knows if we will simply revert back to our old selves before long.

What is undeniable however is that there is serious pent up demand for many things, especially female company in the form of escorts. A glance through social media posts shows the eagerness of clients to finally hook up with old favourites or new talents and bookings are being taken daily for when that day comes in June.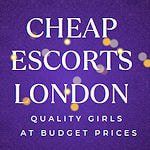 Book Your Escort Now
You may not have pre-booked an escort previously. Your modus operandi may very well be to call an independent escort or a London escort agency as and when you wanted female company and know that you everything would be set up for the liaison and the booking would be made. However, if you are looking to get back into the swing of things as and when the Covid-19 restrictions are lifted booking an escort in advance is highly recommended to ensure your first time back in the saddle after all this time is the kind of ride you had hoped and dreamt of. With demand expected to be so high, if you follow your traditional way of last minute escort bookings you may very well be left disappointed with no availabilities or end up in the company of an escort that was not really to your liking. Either would not be a good re-introduction to the newly attained post Covid freedoms you had waited so long for.
As I write this in late March over 28 million people in the UK have now had at least one dose and the vaccination program is going along at great speed, certainly here in the UK and a roadmap for the lifting of restrictions is now being played out stage by stage. However, the news is not as good in most other European countries as well as globally. Third and fourth waves are being experienced in countries such as France and Poland where most had thought that they had gone through the worst of it. The delays in vaccine roll out and hesitancy over adoption of certain vaccine brands have been a key factor in these recent rises in cases. This rise in infections in other European countries could very well have a detrimental effect on the numbers here in the UK as the virus washes up on our shores again. It appears it's really a race against time to get the majority of the adult population vaccinated, with both doses, to give ourselves a chance of returning to some sort of normality by June.
Become More Adventurous
Stay one step ahead of the curb and book the escort of your choice early. Look through the hundreds of London esorts on offer and make that booking. And be more adventurous and ready to try new experiences with new people. Whether you want to share that first experience with a hot busty London escort or a submisisve, petite Asian escort you will find their calendars for the month of June are slowely being filled with bookings and spaces are running out. It's time to book your sexy independent or escort agency girl and then just sit back and count the last few remaining days left until we get our freedoms back (everything crossed)!!
Links To Resources
SAAFE | Support and Advice for Escorts | Click for website
Mash | Support For Escorts| Click for website
< Back